Woodville Pizza Bar employee targeted online ahead of SA COVID lockdown ending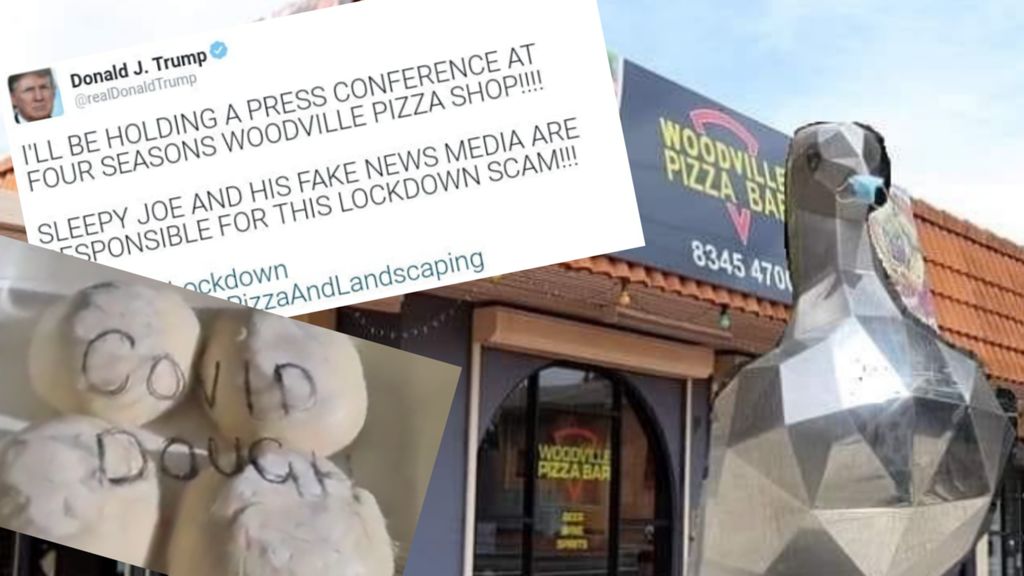 The Woodville Pizza Bar worker whose lie sparked South Australia's six-day "circuit breaker" lockdown is now the subject of a major police investigation.
Now his employer is also being targeted online.
The memes have flowed as the fears over an infectious pepperoni topped with coronavirus proved unfounded, with jokes about the 'lying' employee coming in hot.
Some South Australian stores have reassured customers their workers won't lead you down the garden path, while other punters paid homage to Adelaide's COVID guardian angel: Pigeon.
Thousands of South Australians have also flocked to Woodville Pizza Bar's Facebook page to take aim at…