What we know today, Sunday April 11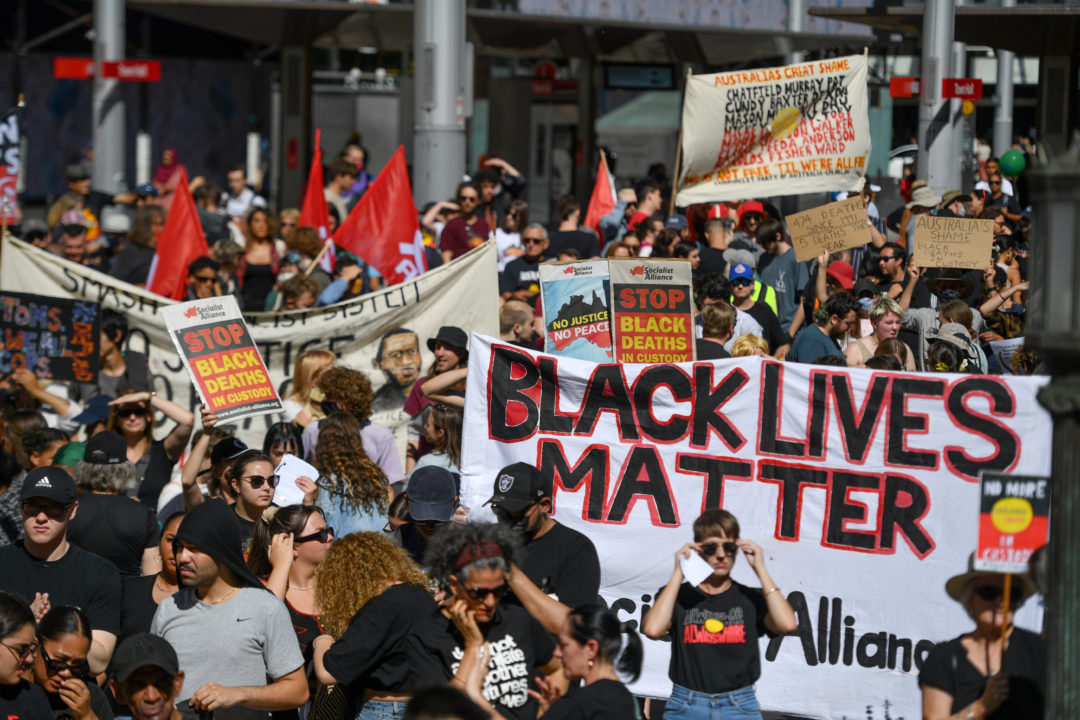 Today's breaking news from South Australia, the nation and abroad.
Protesters at a Black Deaths in Custody Rally at Town Hall in Sydney, Saturday, April 10, 2021. Image: AAP/Mick Tsikas
Protesters condemn Indigenous deaths in custody
Thousands of Australians have protested against Indigenous deaths in custody ahead of the 30th anniversary of a landmark royal commission report.
The nationwide protests on Saturday follow the deaths of five Aboriginal people in custody in the past six weeks.
From Alice Springs to Rockhampton and down the east coast, protesters have expressed anger that the royal commission's recommendations have not been adopted…