Virgin Australia unveils new lounge in Adelaide Airport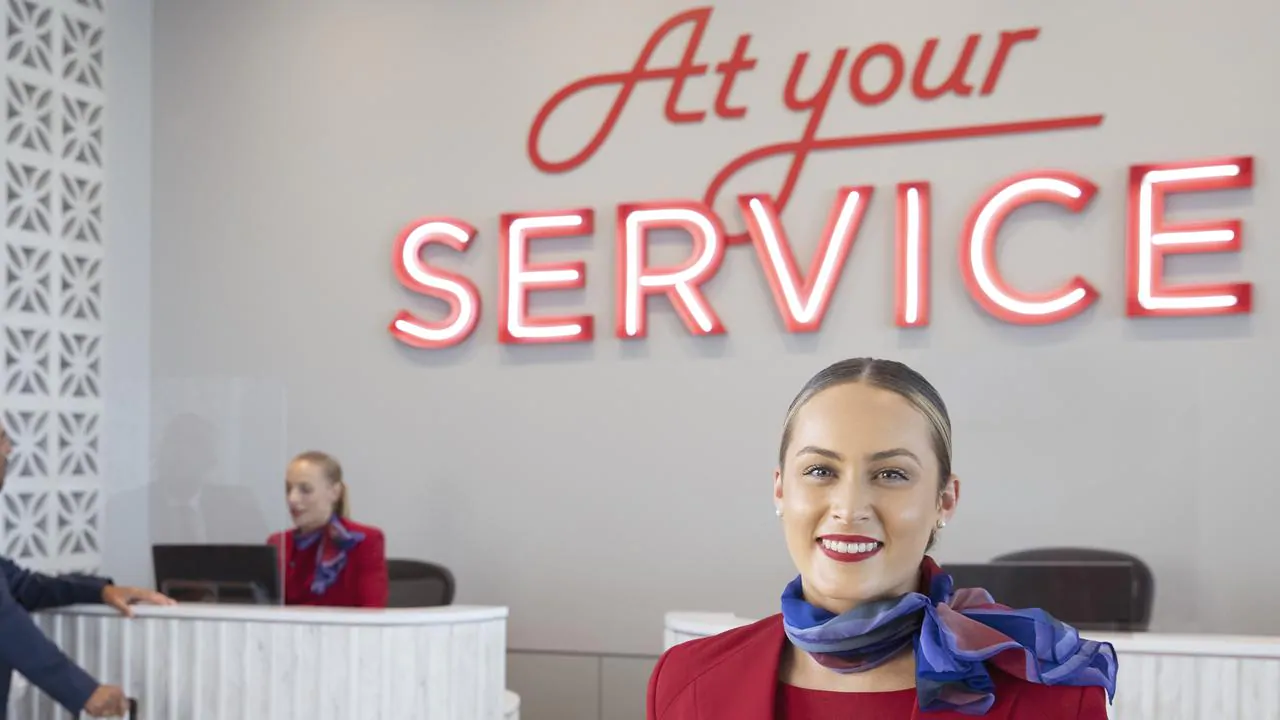 Virgin Australia has unveiled its latest bid to get travellers back in the air, offering up a brand new lounge design for those sick of having their feet on the ground.
Opening in Adelaide on Tuesday with an official ceremony, the airline was all about the theatrics — firing off a cannon, sprinkling red and purple confetti over some of the crew as the silky ribbon was cut.
The new design, which features canopy ceilings and bright greenery, also features a wine cellar, library and a sunroom.
There is also an end-to-end table service system in the 283-seat Adelaide lounge where guests can…