Strong wind warning after dust storm in South Australia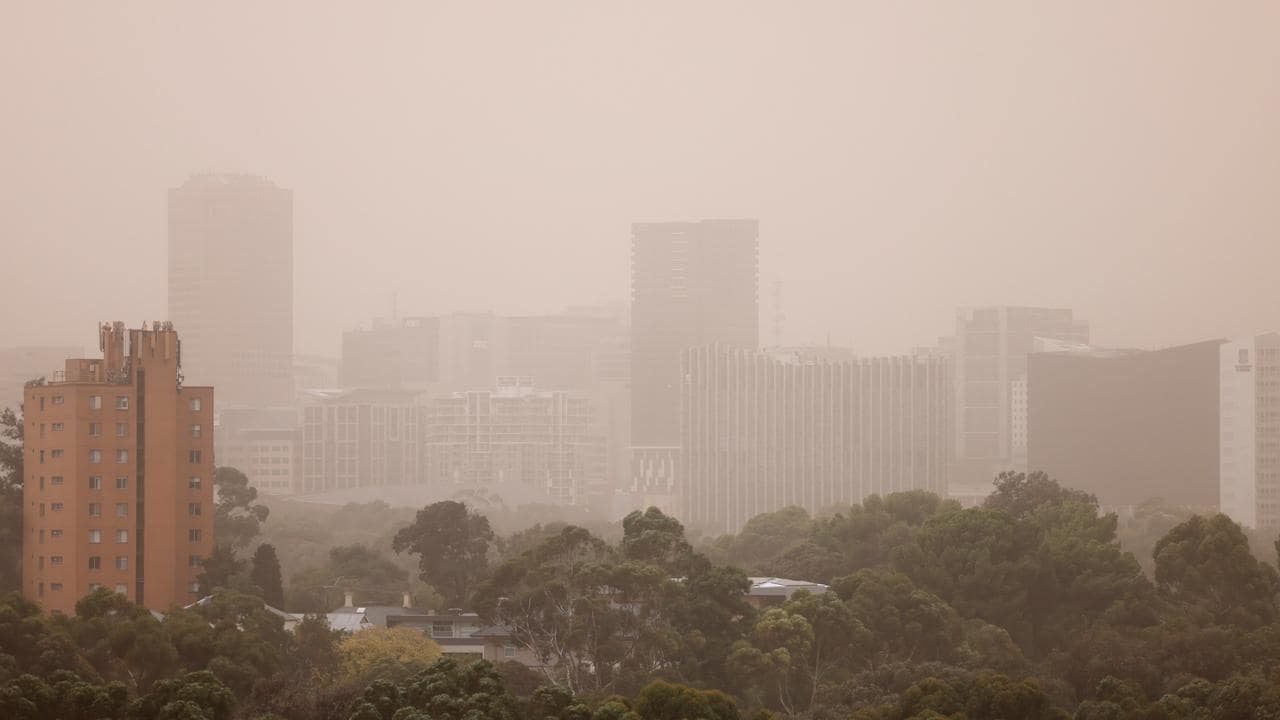 Strong winds are predicted across South Australia's southeast coast after parts of the state were cloaked in thick dust on Tuesday.
The Bureau of Meteorology has issued strong wind warnings and high fire danger for the Lower South East Coast on Wednesday and Thursday.
It comes after residents were told to stay indoors with the windows shut as strong winds stirred up dust across areas including Adelaide, the Eyre Peninsula and the Mid North on Tuesday.
The dust storm, driven by strong turbulent winds, turned the sky into a hazy orange and sparked warnings from police and health…