Recovery begins after major grassfire sweeps across South Australia's southeast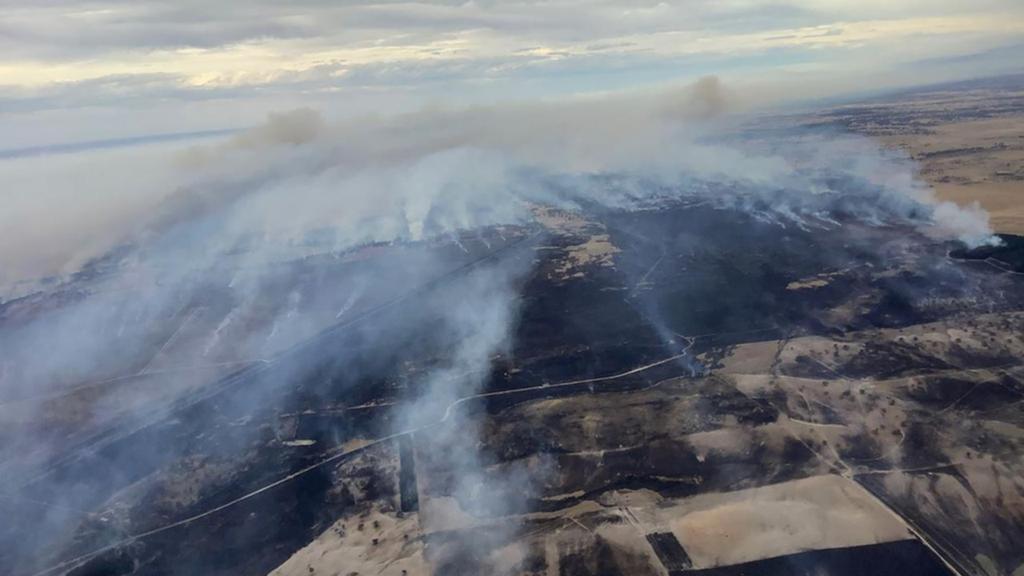 Recovery efforts are underway after a major grassfire swept through South Australia's southeast, destroying several homes, along with fencing and livestock.
A police investigation into the blaze, which threatened the town of Lucindale on Monday, has tracked the source to a paddock near the south-eastern end of the Mt Scott Conservation Park.
It found that while the cause of the 14,000-hectare fire was undetermined, it was not suspicious.
The Country Fire Service says the blaze is contained with about 100 firefighters continuing to mop up hotspots and strengthen containment lines.
A bushfire advice message remains in place and there are some concerns for strengthening winds across the region on Wednesday.