New independent threat to Libs? | Senate hopeful's 'Vote Labor' moment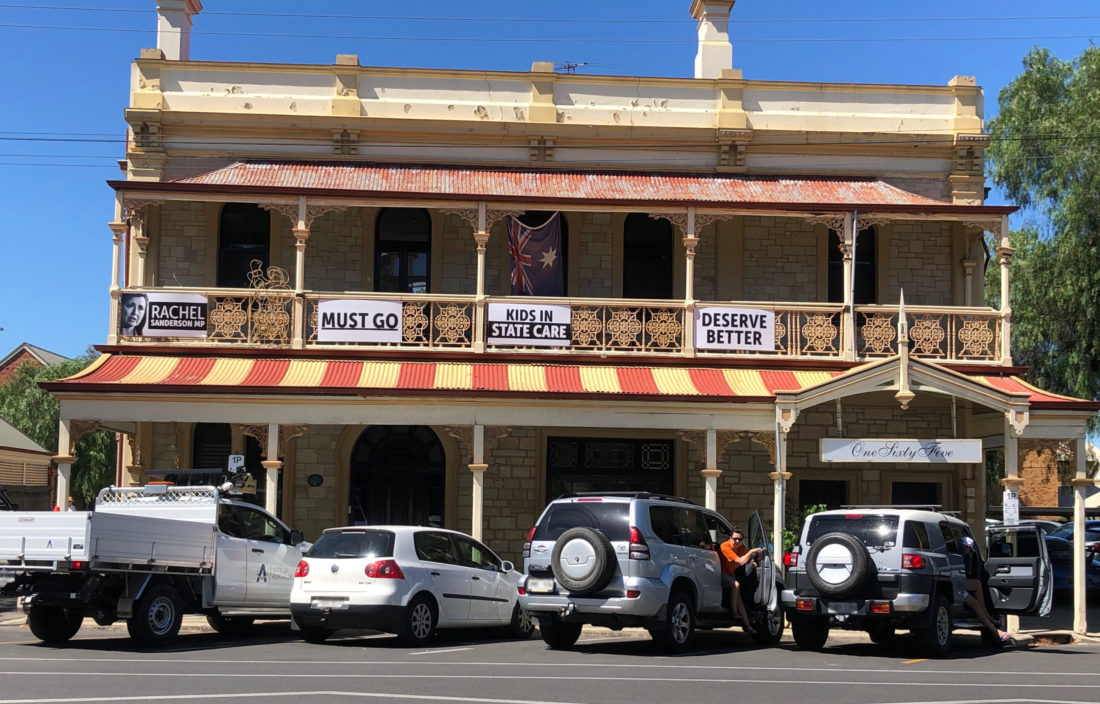 In today's Notes On Adelaide, the moderates continue their charge towards a complete takeover of the state Liberal party-room – but they could yet face a significant hurdle in the safe seat of Frome.
The former Daniel O'Connell bar in North Adelaide – adorned with a political message.
Liberal elder to ponder options
The moderate Liberal faction is on the charge.
A weekend preselection win in a six-pronged contest in Frome saw factional stalwart Penny Pratt – chief of staff to embattled Child Protection Minister Rachel Sanderson – become the party's candidate in the mid-north seat, which will fall vacant with independent incumbent Geoff Brock…