MBA Scholarship helps bridge gender divide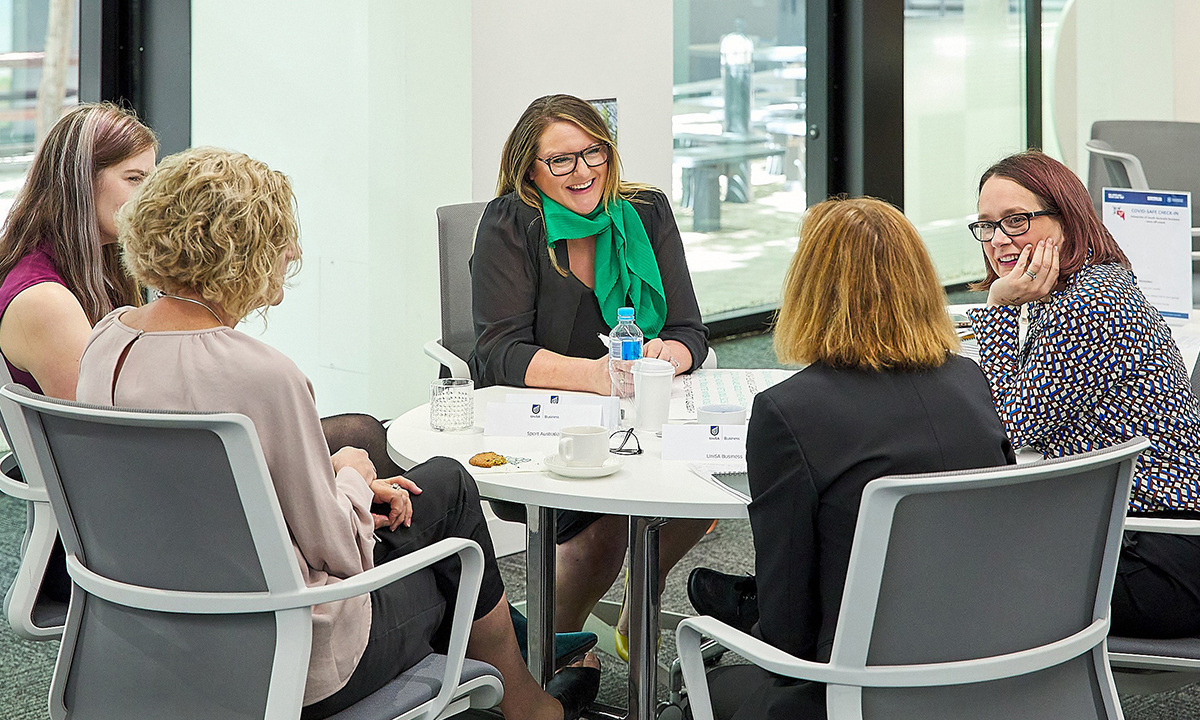 The University of South Australia's Women in MBA Scholarship is helping women advance in traditionally male-dominated sectors.
UniSA Women in MBA (WiMBA) scholars discussing leadership diversity at a WiMBA Scholars Round Table Event hosted at City West Campus.
Evidence shows organisations make smarter business decisions, are more innovative, and act more responsibly when they can demonstrate gender diversity across their leadership teams.
"The value of bringing women into an organisation is that they can apply a gender lens to policies and practices. An organisation's practices may look the same for everyone, but affect men and women very…