Marshall backs 'cautious' vaccine approach as businesses lose confidence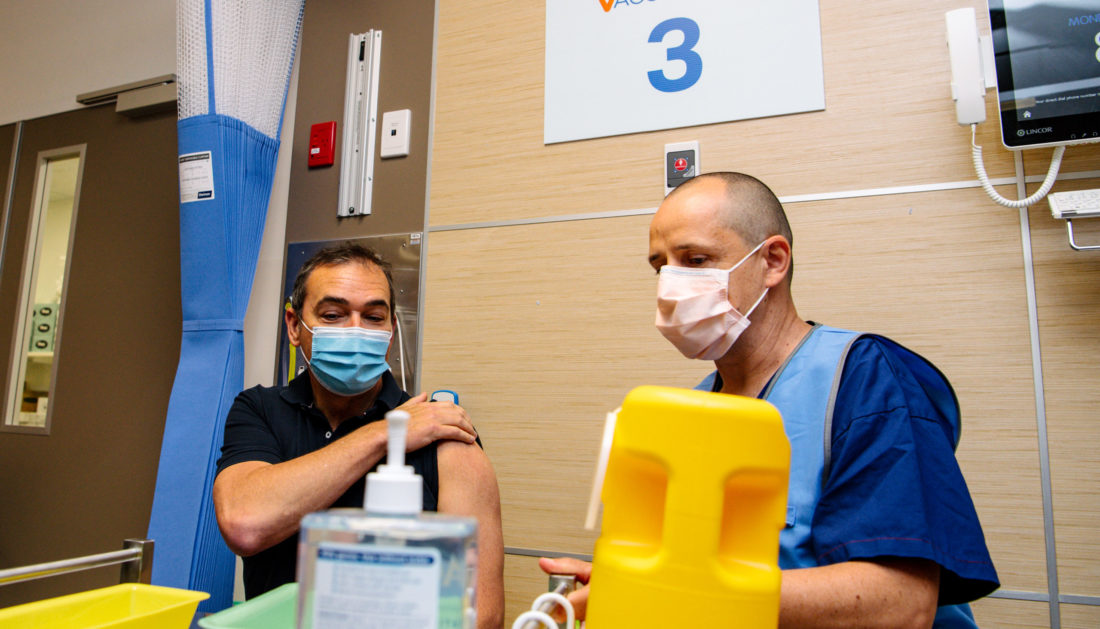 Premier Steven Marshall concedes South Australia needs to "increase its run-rate" for rolling out the coronavirus vaccine, as a business survey shows flagging confidence in the state's response.
Premier Steven Marshall receiving his first vaccination jab on February 22. Photo:AAP/Morgan Sette
It comes as the number of vaccines administered in the past week plunged by almost 2700, which Marshall put down to an Easter lull.
The Premier said the national rollout would be "high on the agenda" of a national cabinet meeting tomorrow.
"There will be a discussion regarding how it's gone so far, the suitability of the vaccines that have already gone…