Introducing ValTracker in RP Data Pro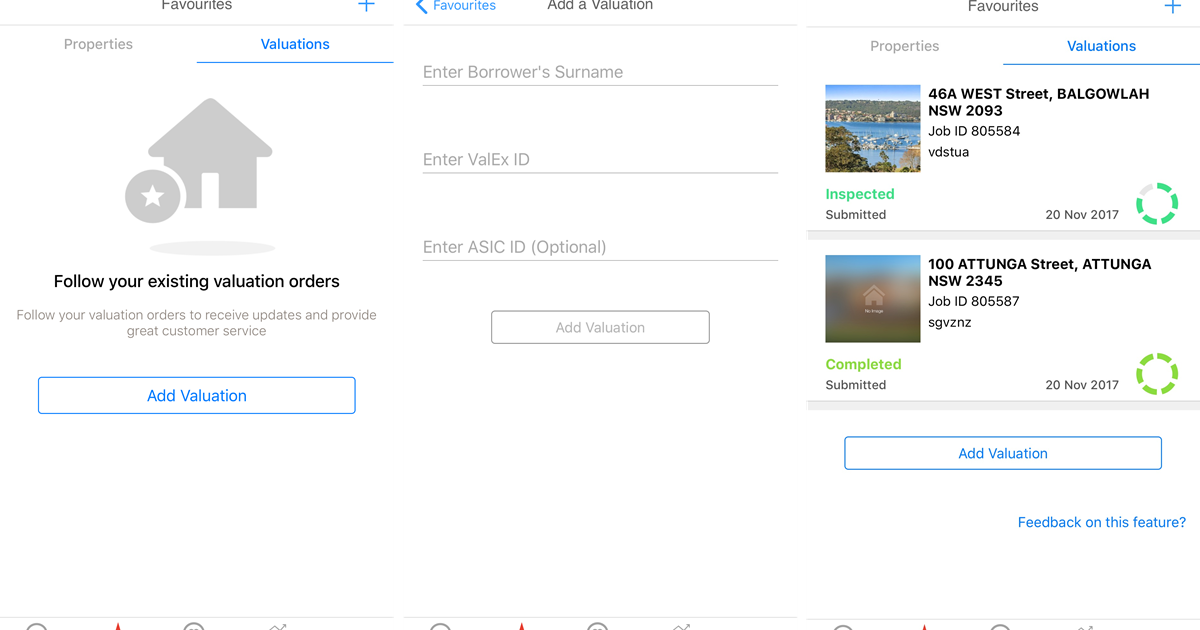 In the latest release of RP Data Pro, we've provided brokers and lenders an easy and efficient way to check the status of their Valex Valuation orders.
Provide great customer service by keeping your buyers informed
Quickly address any issues or delays 
View a snapshot of all of your orders, or detail about a specific order.
ValTracker for RP Data Pro is available to RP Data subscribers on iOS and Android. Watch this quick video on how to use ValTracker, or view more details by reading below.
Following a Valuation Order
Tap on Favourites, then Valuations
Add a Valuation order to follow by entering the Borrower's…