Half of country in heatwave, 40C in Adelaide, Melbourne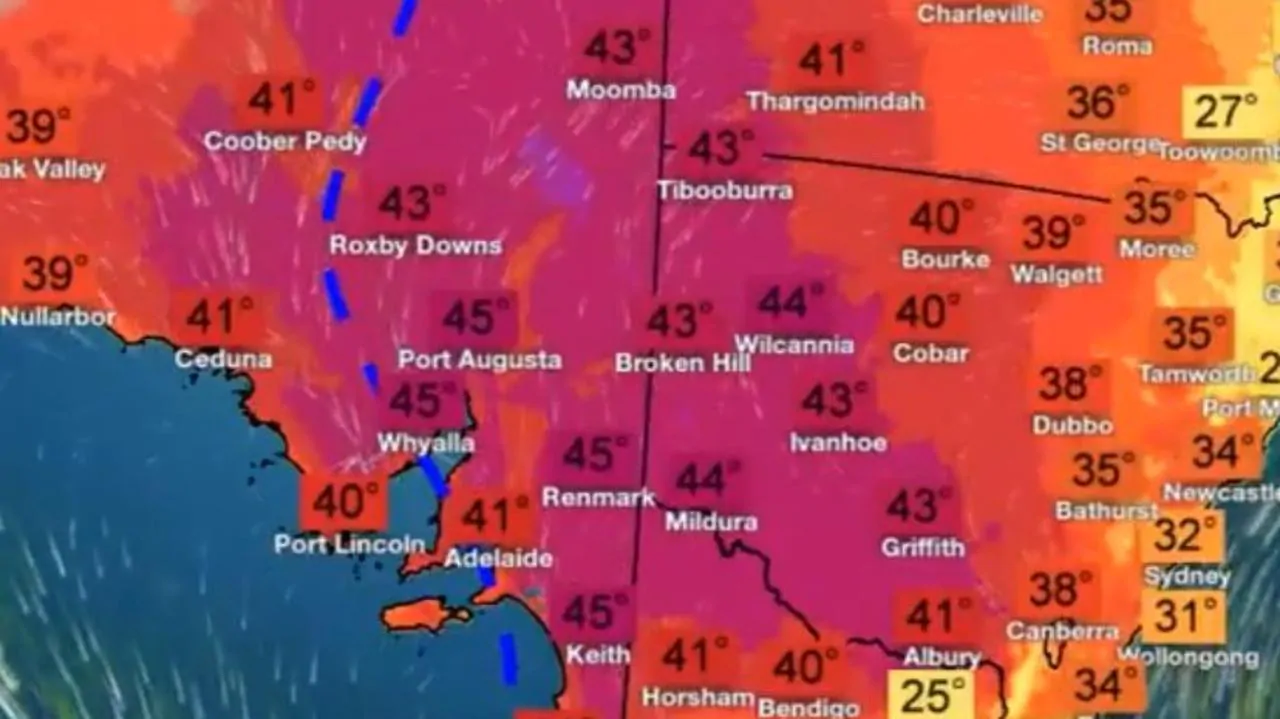 More than half of the Australian population is in the grips of a heatwave with temperatures expected to peak at 14C above average in most of the nation's southeast cities.
Adelaide is forecast to hit 41C on Sunday, while Melbourne is set to reach 35C on Sunday and 40C on Monday before a cool change arrives in the evening.
Canberra will also be hot, with temperatures of 38C expected on Sunday and Monday, and 37C on Tuesday, while Hobart is forecast to hit 34C on Monday.
Sydney will be slightly cooler than the rest of the southeast with a top of 33C expected on Sunday.
Weather bureau…