FBI says 'armed protests' planned ahead of Biden swearing-in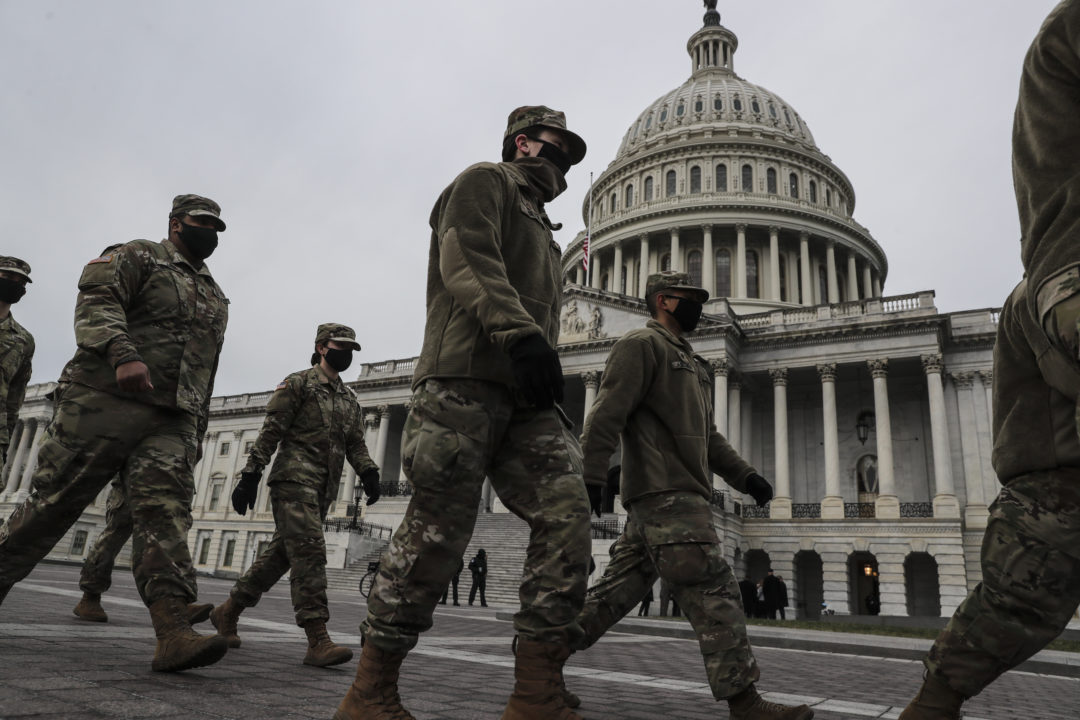 The FBI has warned that armed protests are being planned in Washington, DC and around the United States in the lead-up to President-elect Joe Biden's inauguration on January 20.
National Guard members at the U.S. Capitol. Photo: Oliver Contreras/SIPA USA
The warning was made in an internal FBI bulletin obtained and published by CNN and America's ABC News.
"Armed protests are being planned at all 50 state capitols from 16 January through at least 20 January, and at the US Capitol from 17 January through 20 January," the bulletin was reported as saying.
"On 8 January, the FBI received information on an identified group calling for others to join…