Dust storm envelopes city, two hospitalised as visibility 'practically zero'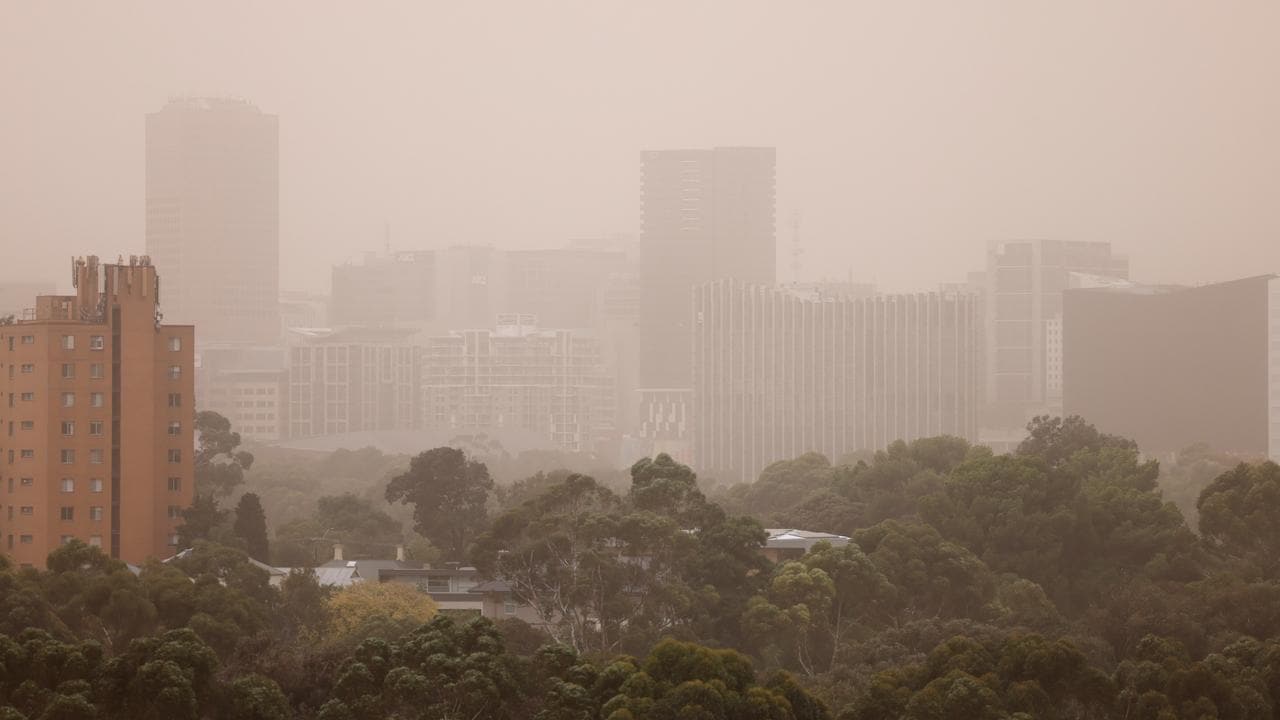 Residents of Adelaide and surrounding areas have been advised to "stay inside" and keep doors and windows closed as thick dust blankets the city.
Strong winds have whipped up the dust and sent it spreading across the state towards populated areas on Tuesday afternoon.
Dust storms have already been blamed for a four car crash in Balaklava, around 90km north of Adelaide, which has led two men to be taken to hospital.
South Australia Police said visibility was "practically zero" at the time.
So thick is the dust, the skyscrapers of Adelaide's CBD can barely be seen from the inner…